Review Overview
Summary : Savithri is a movie which entertains whole family this weekend. One time watch.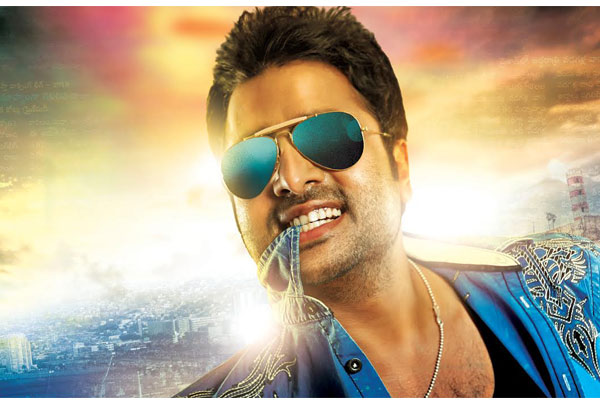 Everytime we open Facebook or Twitter or Youtube, what we find in common is short films. A short film maker is born out of each and every street these days. Some are born out of passion, some are just to impress girls and some out of their personal reasons. One of the short film maker born with passion is Pavan Sadineni. He made his debut into feature filmmaking with super hit film "Prema Ishq Kadhal" which was released in 2014 and became a decent hit. He is now making his second outing with Nara Rohit and Savitri starrer "Savithri" produced by V B Rajendra Prasad under Vision Film Makers. Let's see how it works on us!!
Story:
Savithri (Nanditha) is a girl who is born and is very much excited about marriage. She always want to marry to be a part in those celebrations. She is a girl who will do anything or go to any extent to get married. She gets her sister married forcibly and makes her line clear for marriage.
Her marriage gets fixed with a guy they know as family friends. She and her granny (Rama Prabha) along with Satya goes on pilgrimage to Shirdi. While in the train journey she happens to meet Rishi (Nara Rohit) and an eloped love couple (Madhunandhan and Sri Mukhi). Things get twisted when Sri Mukhi's father's gang attacks on train and Savithri along with Rishi and eloped couple miss the train. Who is Rishi?? What do Savithri do to get married?? That forms the rest of the story.
Actors Performance:
Nara Rohit as Rishi is superb and he lived in his role. He has to shed some weight to look handsome. He looks awkward in closeup shots. Nanditha as Savithri, a girl who always want her to be married as soon as possible. She did a terrific job in her role. Prabhas Seenu is nice in his hilarious role, a owner of Friendly Travels. 
Rama Prabha is good as Savithri's granny. Maadhunandan and Sri Mukhi as eloped couple are nice and generate good humour. Posani Krishna Murali as Krishna has given nice performance. Shakala Shankar is funny. Murli Sharma is nice as Savithri's father. Ajay as Savithri's uncle is good. Ravi Babu is fine. Satya, Satyam Venu, Dhanya Balakrishna, Fish Venkat, Vennela Kishore and other actors did what they are given.
Technical Aspects:
Basic story and plot line of Savithri is simple yet good. Screenplay is well written and it engages audience into the movie from the word go. Dialogues penned by Krishna Chaitanya are simple and situational. Writing department has done a fine job.
Songs are superbly composed and are trendy. Sravan did a fantastic job with songs. Chitramainadhi and Pilla O Pilla are our picks. One of the highlights of the movie is his background score. It gives necessary elevation and emotion to the movie. Cinematography by Vasanth are superbly rich and they makes us audience feel positive. Editing is neat. Action is choreographed well. Production values are rich.
Plus Points: 
1) Nara Rohit
4) Cinematography by Vasanth
Minus Points: 
1) Second half could have been better
2) Ignorable dull moments
Review Overview
Summary : Savithri is a movie which entertains whole family this weekend. One time watch.